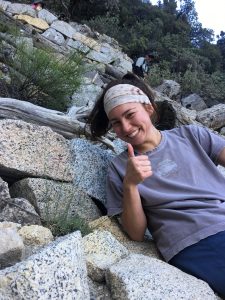 Biology
Rut
h Epstein was appointed to the MARC program in July 2018. Her major is Biology with a minor in Honors. Ruth is currently conducting research in Dr. Elizabeth Water's evolutionary land plant laboratory. Previously, they studied the physiological breakdown of Boechera depauperata and Arabidopsis thaliana during drought stress. Currently, they are studying the effects of methanotrophic bacteria and methane on drought stressed B. depauperata and A. thaliana

. Hopefully both species show improvement because methanotrophic bacteria will produce water with the addition of methane as its carbon source. She believes this research has broad implications in agriculture and plant productivity since many crops must adapt to varying abiotic and biotic factors. This summer, she is conducting research at Cornell University to understand the effects of maize mutant DDM1 on meiotic recombination. Following her undergraduate journey, Ruth would like to pursue a Ph.D in either plant genetics or plant breeding. She hopes to conduct research to improve crop outputs around the world that are facing extreme events due to climate change.
*Not federally funded
---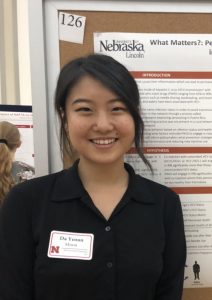 Psychology
Da Yeoun (Hanna) Moon was appointed as a MARC scholar in September 2018. Her major is psychology, with minors in statistics and honors in interdisciplinary studies. She is currently working under
Dr. Lisa Eyler.
Her current research examines neurocognition in children with eating disorders using data from the Adolescent Brain Cognitive Development (ABCD) study. Previously, she conducted research at the University of Nebraska-Lincoln as a part of the REU Minority Health Disparities Initiative (MHDII) Summer Research Program (SRP), where she examined the relationship between health perception and hepatitis C infection in rural Puerto Rico's injection network using social network analysis. Her research interests include behavioral and psychological symptoms of neurodegenerative diseases and disparities in healthy aging. She plans on pursuing a Ph.D. in clinical neuroscience.
---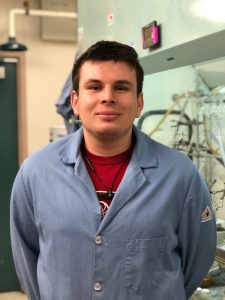 Ernesto Millan Aceves
Chemistry
Ernesto Millan was appointed to the MARC program June 2019. His major is Chemistry with a minor in Mathematics. Ernesto is currently conducting research in Dr.
Gustafson's
organic chemistry laboratory. His project is on developing new methodologies for regioselective C-H functionalization, in hopes of advancing more accessible and efficient pathways towards synthesizing pharmaceuticals. Once completing his Bachelor's degree, Ernesto plans to pursue a Ph.D. in synthetic organic chemistry involving biologically active or pharmaceutically relevant compounds.
---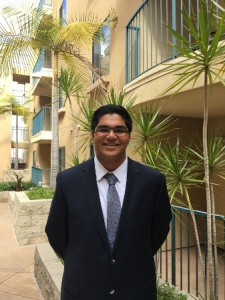 Biology
Viraj Upadhye was appointed as a MARC Scholar in June 2018. He is majoring in Biology with an Emphasis in Cellular Biology and minoring in Chemistry. He is currently conducting research in the Molecular Mechanisms of Disease Lab under Dr. Christal Sohl. His current research project involves studying the mechanistic properties of Isocitrate Dehydrogenase 1 (IDH1) by creating various mutations of the enzyme and assaying it kinetically. IDH1 is found in >80% of lower grade gliomas and secondary glioblastomas, understanding its catalytic activity could lead to a better understanding of its role in cancer. Viraj aims to earn a Ph.D. in molecular neurobiology to study the complex cellular networks within the brain and gain more understanding of the inner-workings the organ that makes us tick. After earning his Ph. D he hopes to continue research in the field of cancer biology and work on possible therapeutics to treat the disease. Viraj is a current recipient of a Summer Undergraduate Research Program and continues to conduct research in his lab through the summer and plans to present at various conferences throughout his junior and senior year.
*Not federally funded
---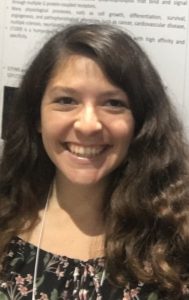 Biochemistry
Citlayi Villaseñor was appointed as a MARC Scholar in June 2018. She is majoring in biochemistry and minoring in honors interdisciplinary studies. She is currently conducting research in the Structural Biochemistry Laboratory of Dr. Tom Huxford. Her research project involves the characterization of an anti-dsDNA antibody, 2C10. Due to its sequence homology to a previously studied metal binding antibody, we believe calcium increases the binding affinity of 2C10 to its antigen. Determining the binding mode of 2C10 to its antigen may provide valuable insight into the conservation of metal binding antibodies in evolution. Citlayi aims to earn a Ph.D. in structural biochemistry studying proteins that are relevant to inflammatory and neurodegenerative diseases. After earning her Ph.D. she hopes to continue researching in an environment with passionate individuals who are eager to find answers to fundamental biochemistry research questions that can be applied to improve the livelihood of our community.
PROJECT TITLE: Characterizing 2C10: an anti-dsDNA antibody
---