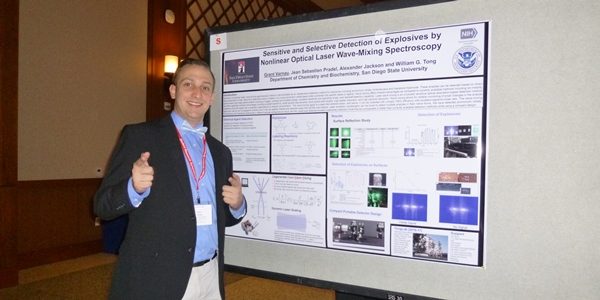 Grant in front of his poster presentation at the 2017 Student Research Symposium
Congratulations to graduating senior Grant Varnau for winning the Quest for the Best award this year.  This is a Vice Presidential Student Service award given to outstanding students who are representative of and promote the mission of the university.  It recognizes the student's excellence in academics, campus involvement and community service.
Of the 50 students campus wide who were nominated, only 10 were selected.  To honor their achievement, Grant and the other nine winning students will be presented with their award at a gala banquet in April 2017.
We congratulate Grant, and on behalf of the MARC program, we wish him continued success as he makes his MARC on the future.  Well done Grant!