Original Article by 

Karen Kucher, U-T San Diego, MAY 16, 2014.



Francisco Candido said he picked SDSU mainly because of financial reasons, but he thinks it was a great decision. A graduate of Point Loma High School, Candido became involved in engineering programs at the university and is the first in his family to graduate from college.
"Everything worked out really great," he said. "San Diego State has this reputation of kind of being a party school. But once I got here I saw there was a lot of opportunities."
He said he was able to find a group of friends who had the same career goals and mentality that he had.
Candido, 22, will be beginning a Ph.D. program at Cornell in the fall for mechanical engineering, with plans to go into academia or work at a national laboratory.
His advice to other students is to not get deterred from their goals. "Whatever is in your mind, don't let anyone tell you otherwise; just pursue that," he said.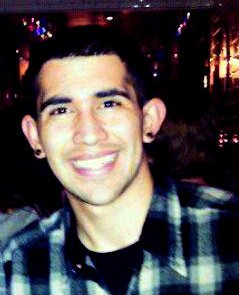 Phillip Rey Silva remembers feeling a little intimidated when he walked into his first large lecture classroom at SDSU filled with about 500 students. After growing up in Morro Bay, the 22-year-old said he found SDSU to be a very large campus. "It was a big change for me," he said.
But he said he settled into the school, which he picked because of its strong reputation for science majors and its proximity to biotechnology firms. He majored in biology with an emphasis in cell and molecular biology and had a double minor in psychology and religious studies.
He was a fellow in the Minority Access to Research Careers program and worked on several undergraduate research projects including a stint as a research assistant at the Scripps Research Institute on a project that is seeking a drug treatment for successful methamphetamine recovery.
The first in his family to attend college, he began to think about pursuing a Ph.D. at the end of his sophomore year. In the fall, he will be attending Yale University and has a long-term goal of teaching neuropharmacology.